Considering a suite in Soltz Hall or one of our apartments at Montgomery Place, Mount Olympus or the Jessica Kozloff Complex for Fall 2020 / Spring 2021? Check out our open house schedule for available dates and times to take a tour.
---
NOTICE:


Students who did not select housing during H.O.S.T. can email their top 5 choices to buhouse@bloomu.edu from Tuesday, December 3 through Thursday, December 5. See the Online H.O.S.T. Packet below for more information.
---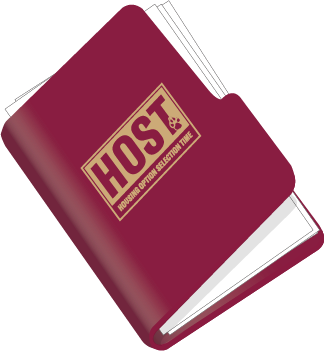 ONLINE H.O.S.T. PACKET
The Online H.O.S.T. Packet is where you will find all the information you need to know for the H.O.S.T. process. Please be sure to review the important information below.
Remember, if you have any questions you can always ask the experts.
---
Secure your Fall 2020/Spring 2021 On-Campus Housing!
Students planning to live anywhere on-campus (including all residence halls, Soltz Hall suites, and upper campus apartments) for Fall 2020 / Spring 2021 must complete the HOST process to secure housing.
What to Do:
STEP 1 (MyHousing Application): Complete the Fall 2020-Spring 2021 Academic Year Current Student Housing and Dining Agreement in MyHousing Self-Service between October 15, 2019 and October 31, 2019.
STEP 2 (Personal Preferences & Roommate Requests): Answer the Personal Information questions and Request Roommate(s) in MyHousing Self-Service between October 15, 2019 and December 5, 2019.
STEP 3 (Room/Suite/Apartment Selection): Select your Fall 2020 / Spring 2021 suite, apartment, or residence hall room in MyHousing Self-Service during one of the selection dates in November. The HOST Selection Schedule which contains the dates and details of the selection process will be posted in the coming weeks.