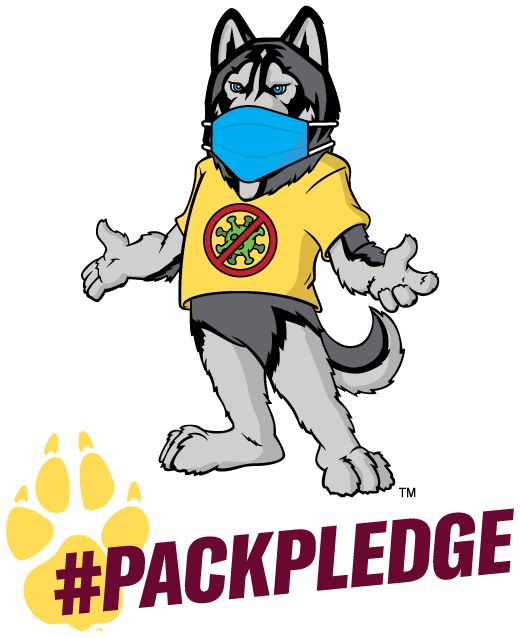 I understand that our BU community will only remain open if I will do my part to limit the spread of COVID-19. I commit to contributing to our campus community in a way that will promote my health and safety and that of those around me. I will abide by federal, state, local and BU public health guidance and protocols. I recognize that guidance and protocols will likely change, sometimes abruptly, and I agree to keep myself informed and follow any new guidance and protocols.
Specifically, I commit to the following:
I will wear a mask at all times on campus, except while seated and eating at a dining facility and when I am in my room with the door shut.
I will maintain 6 feet between myself and others on campus, while encouraging others to do the same.
I will practice good personal hygiene, such as frequent hand washing for 20 seconds and use hand sanitizers.
I will bring a thermometer when I move on campus to check my temperature daily.
I will participate in BU's daily symptom tracker to monitor my health.
I will seek assistance for any medical care concerns, either at the Student Health Center or my family doctor.
I will participate in any necessary contact tracing and share complete information about where I have been and about others that may have been exposed.
If I test positive for COVID-19 or come into contact with someone who has tested positive for COVID-19, I will follow BU's instructions regarding isolation and quarantine. This means that I may be asked to go home or relocate to another university living space for a designated number of days.
I understand that I will be asked to shower at a designated time and location, to allow others on my wing to have equal time for showering.
I will follow directional signs in buildings and note when doors are for entering and for exiting.
I understand that I cannot have any guests in my room or apartment.
I will follow protocols for group gatherings both indoors and outdoors. I will neither host nor participate in any gathering on- or off-campus that exceeds the protocol limits.
I will follow all dining service protocols.
I understand that I am permitted to return home for visits. If someone becomes ill, I understand that I cannot return to campus until I quarantine for a specific period of time.
I understand that I must adopt behaviors that will reduce the transmission of COVID-19. I commit to doing my part and meeting my obligations to my community.
If at any point I am unable to meet these commitments, I will remove myself from campus and complete the semester remotely. If I do not take this step myself, I understand that the University may take administrative action and/or prohibit me from living on campus.
---
Download a copy of the Pack Pledge