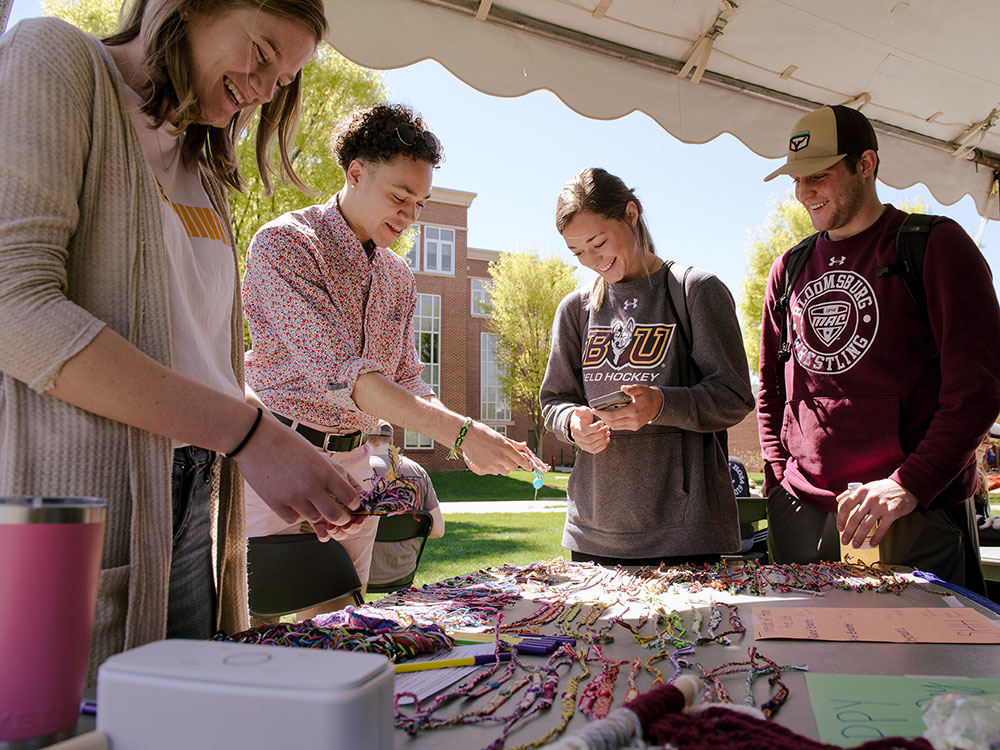 Bloomsburg University's residential community encompasses more than 3,500 students. These students have one important element in common - all are working towards their degree. While the similarities don't end there, it's often the differences between people that enrich our lives. From these differences we learn a great deal about other people, other cultures, other geographies, other beliefs. We also learn a great deal about ourselves.
As a member of Bloomsburg University's residential community, you have a responsibility to yourself and others to enrich this group of learners. Take time to contribute positively to the safety, growth and overall well being of your community. Your active participation allows Bloomsburg University's community to be stronger and more diverse.
Bloomsburg University's community is rich with opportunities for involvement. Consider applying to become a Community Assistant in your second semester; become involved in community government association as a residence hall senator; attend the many programs and activities that occur in the residence halls across campus. Ultimately, your college experience will be more robust the more you actively participate in Bloomsburg University's residential community.
As a member of this community, one of the most important things you can do is know what's expected of you. Bloomsburg University, like other colleges, maintains policies and procedures for the benefit of everyone's safety and overall positive experience. Just like the speed limit on the highway, it's your job to be familiar with these polices and procedures. Whenever you have questions, don't hesitate to call upon any of the numerous staff members in your residence hall or apartment (Community Assistants, CORE Community Assistants, Graduate Hall Directors, or Area Coordinators).
But before you arrive, you can begin to familiarize yourself with the Guide to Campus Living . This document contains information about fire and personal safety, staffing, facilities, procedures etc. Students and their families should take some time, while things are perhaps a bit less hectic, to read over this document. As always, ask questions if you are ever unclear.